All Medical Facilities comply with International, Canadian and U.S.A. Standards and Regulations.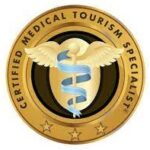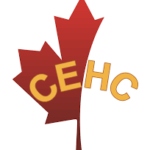 The original
"My Medical Club" ™ established 2009
We are professionals who are dedicated to coordinating treatment plans for those who travel to Mexico for medical, dental and cosmetic remedies of all kinds.
Each and every program is personally tailored to fit individual needs, preferences and budget.
Since its inception, My Medical Club has proven to be a highly sought after and valued service for those looking for the highest quality of care at the best possible price. We are proud of the confidence we have instilled in our many loyal members.
Why?
"My Medical Club" ™
My Medical Club allows you to be pampered while focusing on your health and procedures you need, or have been waiting to receive.
My Wellness
Wellness includes physical, mental and emotional health and is often defined as the act of practicing healthy habits on a daily basis.  Who wants to just survive, when you can thrive?
My Dental
What used to be a boring expensive trip to your local dentist can be transformed into an affordable vacation that will leave you looking beautiful and with money in your pocket.
MY DENTAL covers every aspect of your smile. From braces to veneers to my total smile design, we've got you covered.
My Medical
Ambulatory medical care covers a wide variety of medical procedures.
If you are thinking to make a change or are needing a procedure, MY MEDICAL CLUB is here for you and your family. We assist in exploring all your options and we provide you with the best solutions for you and your family.
My Cosmetic
Perfectionist?  Our doctors are too... and what is more perfect than recovering poolside with 5 star service?
Whether it's maintenance time or you are looking to perfect "that one thing,"  MY MEDICAL CLUB combines sunshine with beauty.
ALL YOU NEED
MY MEDICAL CLUB combines vacations, luxury and the comfort of outstanding personal service.
VIP WELLNESS CONCIERGE
We will not only assure that change; we will do so in the essence of luxury and savings.
EXOTIC DESTINATIONS
We offer a wide array of exclusive destinations for selection to create an ultimate customized experience.
LUXURY RESORTS
MMC is strategically aligned with the leading provider of Luxury, Boutique and Experiential Hotel Resorts.
Start your medical membership today!
Reviews From Our Happy Members
Creating health and happiness!
For more reviews see our testimonials.
Brenda Palmer, Arizona

I don't think I've smiled so much in my life!  I had two implants done, full x-rays and cleaning plus all my teeth whitened.  The dentist and staff were wonderful.  Best of all, I took a great vacation for almost a month and still saved money over what it would have cost at home.  Thank you My Medical Club.  

Randy Belmont, Texas

I was in a bad car accident about eight years ago.  Been living with a lot of pain ever since.  The treatments I received in Mexico have resulted in nothing short of a miracle.  With it being so affordable, I now take vacation and get treated every six months.  
Sign up to our newsletter