Growth of Medical Tourism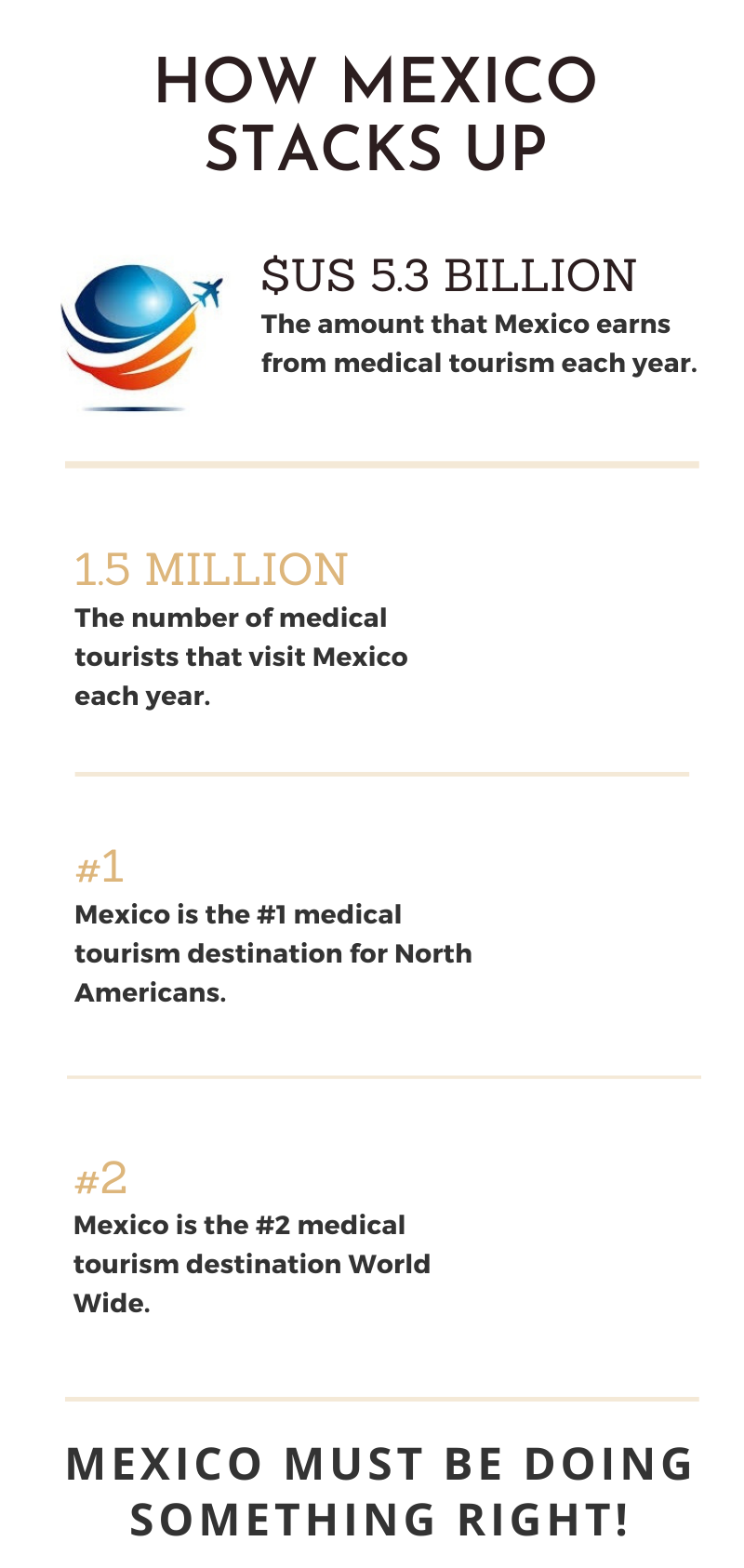 Top Reasons People Travel for Treatment
The following short articles make for an interesting read.
In no set order, the reasons cited include:
lower costs

advanced technology and world-class care

less bureaucracy

efficient services, quicker access, no wait times

more human medical care and attention

the joys of travel
Top 3 Cities by Specialty
The top 3 cities for Bariatric surgery in Mexico are Tijuana, Cancun and Monterrey.

The top 3 cities for Genetic Reproduction (such as IVF) are

Cancun

, Puerto Vallarta and Guadalajara.

The top 3 cities for Cardiology treatment are Mexicali, Monterrey and Cancun.
The top 3 cities for Cosmetic Dentistry are Cancun, Los Algodones and Tijuana.
The top 3 cities for Lasik eye surgery are Mexicali, Mexico City and (once again) Cancun.
(My Medical Club was founded in Cancun, Quintana Roo in 2009.)
Did you know?
Mexico has over 120 hospitals certified by the Federal Health Council and 9 JCI-accredited hospitals, the world's gold standard in medicine.

Monterrey has 3 JCI-accredited hospitals

84 million Americans are either not insured or under-insured

The public healthcare system in Mexico rivals that of those found in European countries like England and Switzerland.

Annual growth of the medical tourism industry is over 20%

75% of medical tourists travel with a companion

33-38% of medical tourists undergo cosmetic surgery, the most popular treatment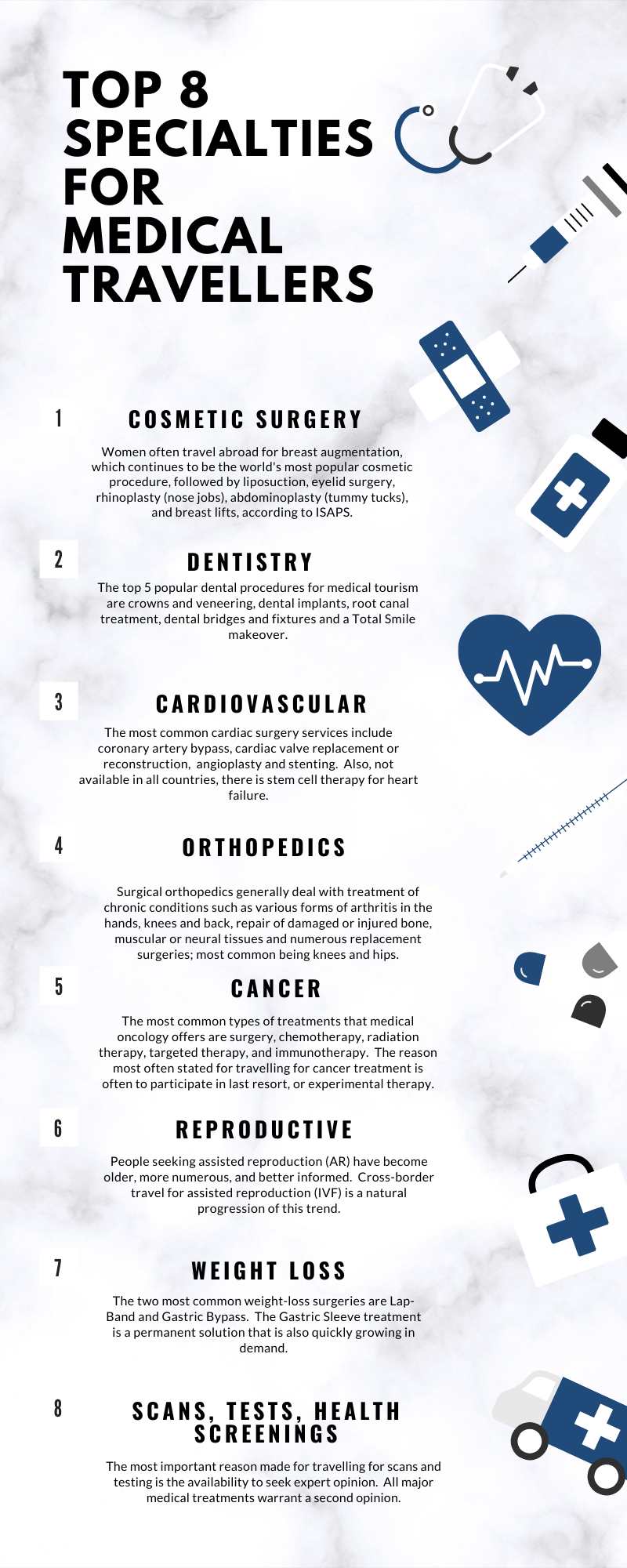 References:    
researchandmarkets.com

statista.com

hospitalcmq.com

globenewswire.com

medicalnewstoday.com
medigraphic.com

patientsbeyondborders.com

amjmed.com

smilebuilders.net

abms.org

hsph.harvard.edu