Have you Ever Wanted to Change Just One Thing?
Benefits of Snap In Dentures/Dental Implants
Unlike conventional dentures, snap ins are considerably more stable. They are far less likely to become loose when speaking and they will stay in place even when eating harder or stickier foods.
Ordinary dentures require adhesives and are often uncomfortable, while the snap in denture tends to fit better and there is less friction on the gums.
With snap in dentures, the jawbone is preserved and further bone loss is prevented.
Overall, snap in dentures offer substantially better results than traditional ones and many people consider them to be more natural looking as well.
Benefits of Neck Lift/Chin Surgery
As you age, your face will go through many changes. The combined effects of aging, lifestyle and gravity will start to take their toll and skin will lost its elasticity.
While diet and exercise are essential in maintaining and enhancing some areas of the body, they have virtually no effect on the neck. Neck lift surgery will tighten underlying muscles, reduce the appearance of loose skin and often give the impression of weight loss.
The jaw line will be more defined following a neck lift. Jowls can be corrected, lines eliminated and a much more youthful appearance attained.
There is minimal scarring as the incisions are usually hidden in the hairline behind the ears and under the chin. Patients can expect to return to their usual activities within a week after surgery as a neck lift requires a very short recovery period.
In some cases, a neck lift will produce even more dramatic results than a face lift, although it's not uncommon for the two procedures to be combined.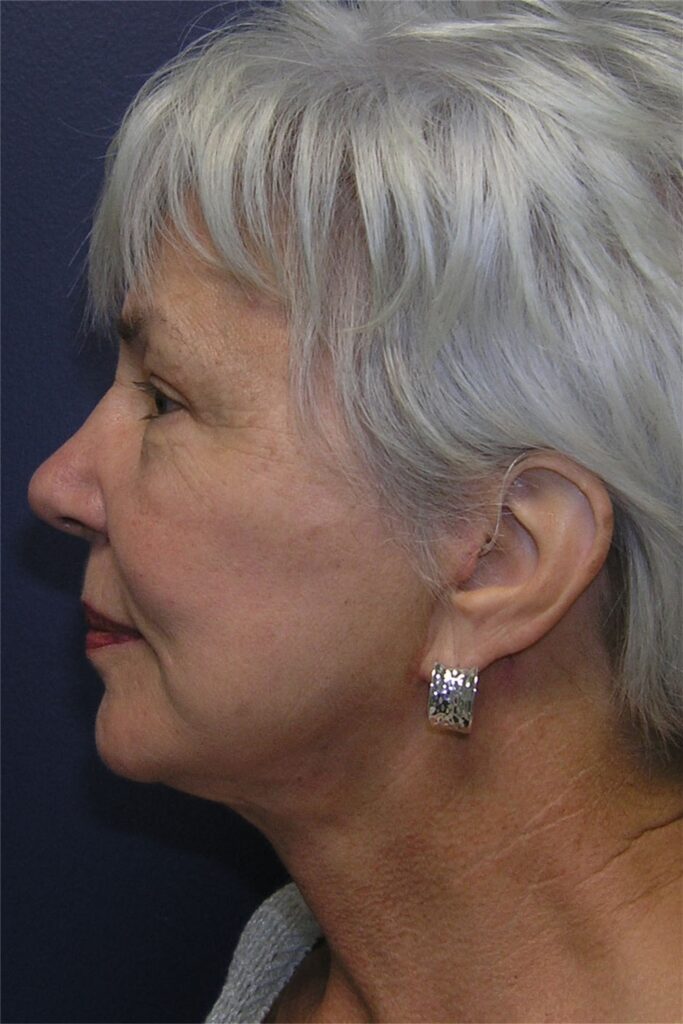 Benefits of Microdermabrasion
A machine-assisted skin exfoliating treatment, microdermabrasion is a very popular treatment that's quick, simple and painless. There is no downtime and no requirement for needles or anesthesia.
Microdermabrasion helps to gently exfoliate surface layers of the skin. It uses fine crystals to scrub the skin, and vacuum suction to remove the dead skin cells.
The treatment helps improve skin appearance by reducing fine lines. Although not a good fit to treat bad scars or deep wrinkles, microdermabrasion is useful to deal with early sun damage, age spots, blackheads, enlarged pores, stretch marks and mild, shallow marks that can be caused by acne.
Often referred to as a "lunchtime facial" (it takes approximately 30 minutes), this safe and effective treatment will leave you with smoother, firmer, tighter skin, a more radiant complexion and a rejuvenated appearance.
Liposuction is commonly misunderstood to mean weight loss or a way to treat obesity. It actually is a surgical procedure to reshape certain areas of the body that generally do not respond well to diet and/or exercise. Thighs, buttocks, arms and abdomen are common "problem areas."
Liposuction can also help to remove lipomas, which are benign fatty tumours. It is also used to treat men that suffer from gynecomastia (a development of excessive amounts of fatty breast tissue) by removing the fatty breast tissue. In addition, liposuction can help treat excessive sweating in the armpit areas as well as chafing in areas such as the thighs.
The effects of liposuction can be long term, as long as there is no significant weight gain after the procedure. It might take several weeks for the swelling to go down, but results are immediate.
Liposuction often influences a person to develop or maintain better habits in terms of diet and exercise and therefore can lead to an overall improvement in health.
Benefits of Breast Augmentation
Favourite among those procedures to really restore and boost a woman's self confidence is breast augmentation. This process safely deals with insecurity oft caused by not fitting neatly into society's standards of beauty. Adding volume and curves to their silhouette will make a woman feel more voluptuous and feminine
Breast augmentation will even out any asymmetrical sizing, which can sometimes be so noticeable that it makes shopping for bras, bathing suits and form fitting clothes very difficult. As you can choose a different size and shape per breast, it's possible to get an even match.
Some women will want breast augmentation surgery to restore breasts after pregnancy or simply as the result of aging.
One major benefit of this procedure is to rebuild breasts after a mastectomy. Breast cancer is an extremely physically and emotionally difficult disease to deal with. While a mastectomy can be life-saving, it can leave a woman feeling like a shell of her former self. A post-mastectomy breast augmentation/reconstruction, can restore breasts and help cancer patients and survivors feel like themselves again.
Benefits of Lip Augmentation
Today it's possible to totally change the shape and size of your lips with the help of dermal fillers, implants and lip lifts. Lips can thin as part of the natural aging process and often wrinkles and fine lines will develop. Lip augmentation procedures will add volume, definition and structure and also add more symmetry to the facial features.
It's a quick and easy cosmetic treatment that includes a great self-confidence booster.
Lip fillers are the most affordable and safest procedure and one huge benefit of a lip injection treatment is that you get instant results. Also, you can control the extent to which you want to change the appearance of your lips.
Fuller, sexier lips contribute to an enhanced appearance overall and a better smile.